"The heart of the discerning acquires knowledge, for the ears of the wise seek it out." – Proverbs 18:15
Our Adult Education program offers two Sunday School classes each week from 9:30am-10:30am.
Everyone is welcome to attend these classes, there is no need to register ahead of time. Bring your coffee and relax while you learn a little more!
Click here for the Adult Education calendar for this program year.
Thursday Lunch Bunch Bible Study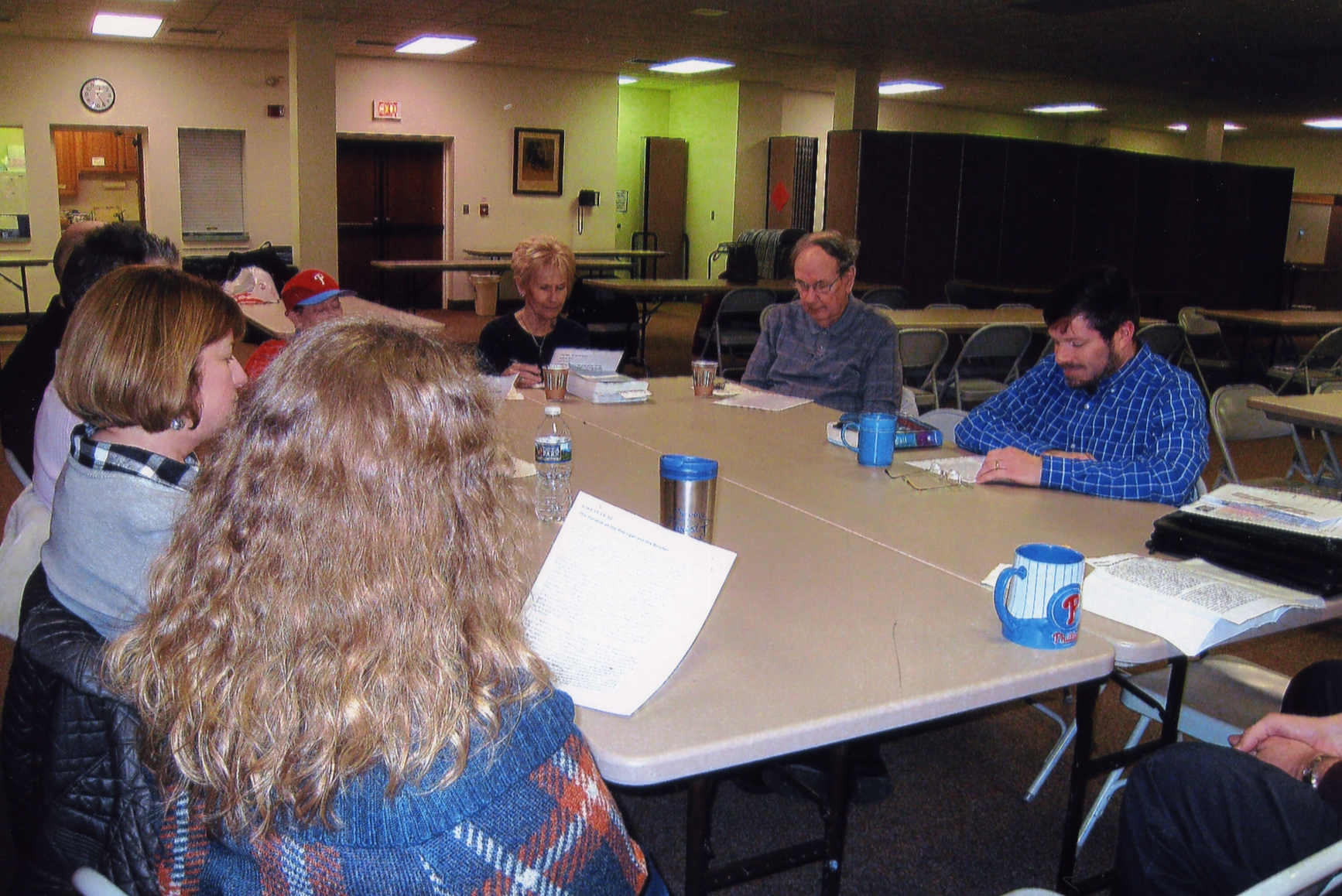 Each Thursday we meet in the Hospitality Center at 12:00pm to study the assigned texts for Sunday's service. Bring a bag lunch and prepare to have your biblical preconceptions challenged! (This group continues to meet this fall through November 18 then resumes in the New Year.)
Men's Breakfast –  Join us on Saturday November 13 @ 8 AM in the Hospitality Room for bagels, donuts, fruit, tea, and coffee.  We also provide the readings (in big print!) and reflection.  Much of the time is centered around good food, conversation and laughter.  We normally meet on the first Saturday of the month but moved it ahead a week in November because of our scheduled Pancake Breakfast.   We look forward to a day when we can return to the Keystone Grill for a true Men's Breakfast!
Women's Breakfast – gathers on third Saturday of the month also @ 8 AM in our Hospitality Room