Greetings From Our Pastor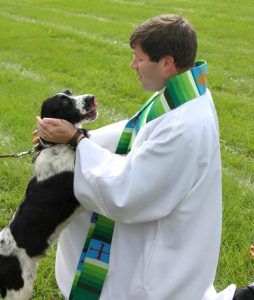 We are so glad that you are exploring our faith community and hope that you will discover God's grace and the love of Christ wherever you are in your faith journey. Many who have become a part of St. Andrew's have been blessed by:
Historic liturgy
Music from various times and places for all ages
Teaching and preaching at the intersection of the Bible, faith experience, and daily life
Multiple generations gathered together around worship and learning, food and fun
An accredited Nursery School rooted in learning through exploration and play.
Meaningful community service
Safe places to ask questions and grow in faith
We gather in a building that has recently undergone multiple changes as have we in these last couple of years of transition and challenge.   We continue our journey together by faith.  We do not have all of the answers but we seek the Spirit's guidance to discover God's will and the ways God reveals his loving presence in our lives.
Grace and peace,
Pastor Mueller